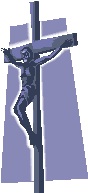 "
X
" is the symbol for Christ when found in a Our windows. "
X
" is Chi, the Greek letter begining the name Christ.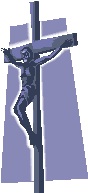 The Last Passover... Last Supper Instituted

Large Chalice or Cup, X, Twelve Crosses

Given in Memory of

Joseph and Emma Coward

and

Hattie Lee and Hughes Shough,

by Ruby and Robert Coward




Jesus in the Garden of Gethsemane

Cup, Cross

Given in Memory of

Mr and Mrs Jake Hendrix,

by Sara and Jeanette Hedrix

and

by Mr and Mrs J.C. Hendrix




The Crucifixion

Three Crosses, Crown of Thorns

Given in Memory of

Mr and Mrs J.R. White Sr.

and

Ruth White Shank

and

Gordan R. White,

by Troy and Louise Harkey

The Day of Pentecost

Tongues of Fire, Dove

Given in Memory of

Charlie M. and Carrie B. and Mae,

by the Lawing Family




The Resurrection

Tomb, Rising Sun, Victory Banner

Given in Memory of

Mr and Mrs Clifford C. Ambruster

and

Mr and Mrs Ray Dilling,

by Larner and Eunice Ambruster

Southern Baptist

Bible, Cross, World

Given in Memory of

Mr Bill Bennett

Bible, Cross, World

The Southern Baptist logo consists of the Bible, the Cross, and the World

The Bible reminds us that it is our textbook for living.

The Cross reminds us of Jesus Christ and His sacrificial death on our behalf, and the need of every christian to "Take up the Cross daily" and follow Christ (Luke 9:23).

The World (globe) reminds us of our mandate: "Go therefore and make disciples of all nations, baptizing them in the name of the Father and the Son and the Holy Spirit, teaching them to observe all that I commanded you; and lo, I am with you always, even to the end of age" (Matt 28:19-20).